Integration with WooCommerce
Creating a merchant account
Integrating King-Avis into your WooCommerce shop is very easy and takes only a few steps. You'll need to first create a merchant account on King-Avis via the My Account section.
Launch the WooCommerce module
Then, you can download the WooCommerce plugin via the button below and launch it in your Wordpress back office.
Download the WooCommerce plugin
Once you have downloaded the plugin, you can install Wordpress on your site via the "Extensions" rubric and fill in the login credentials from your King-Avis account.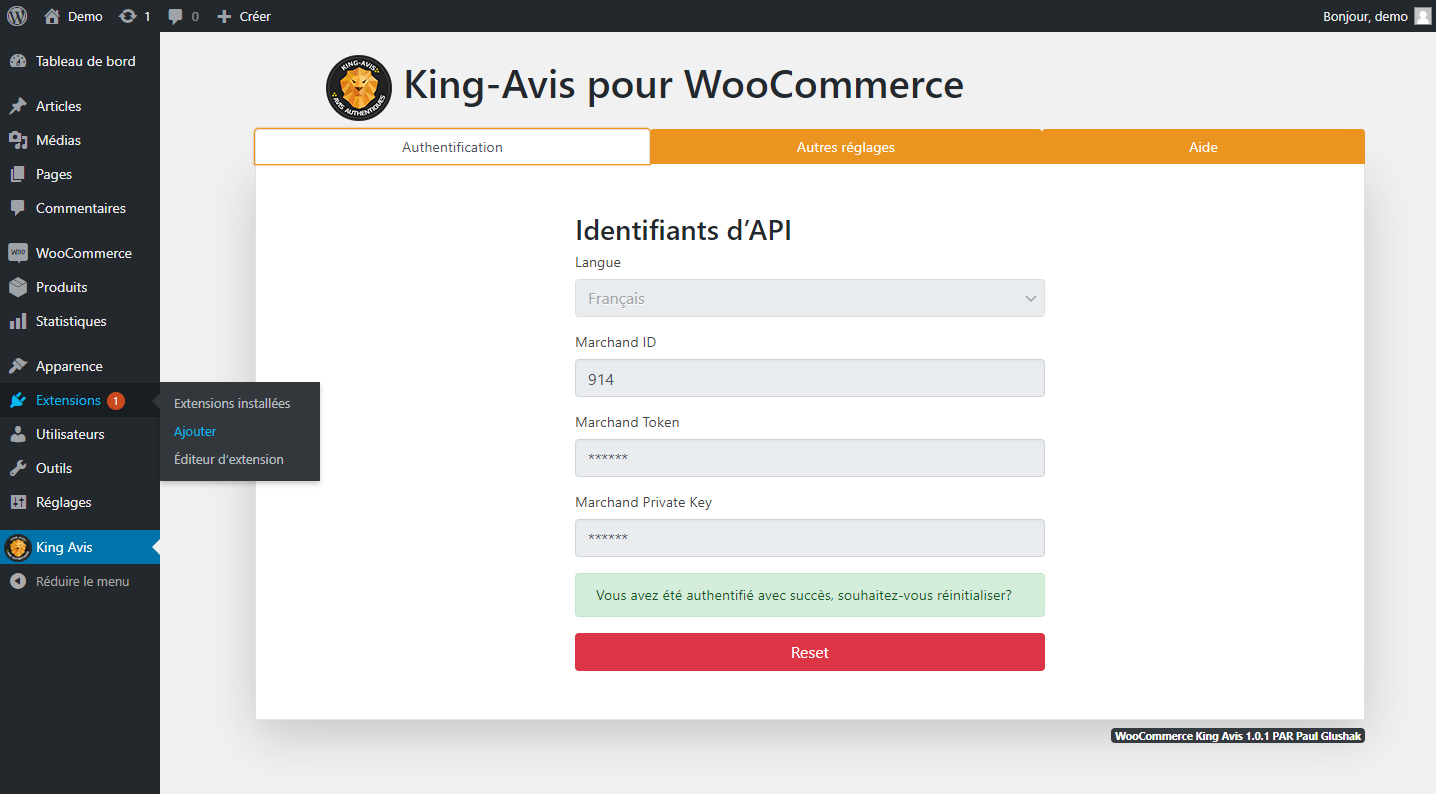 In the "Other Settings" section, you can define the status of authorized orders for sending customer feedback requests (as well as the frequency of sending). You can leave the default settings as is (recommended).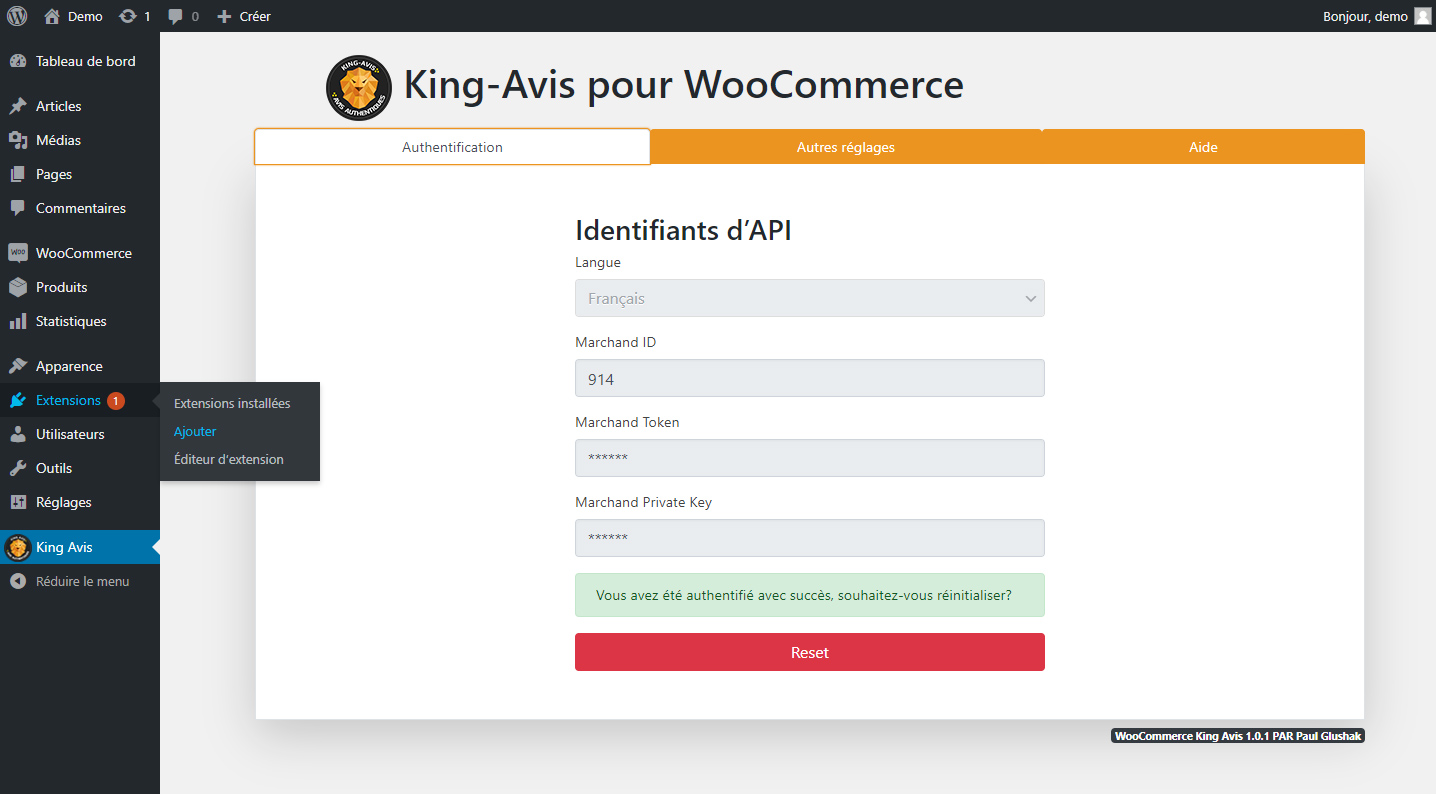 In the "Help" section, you have the option of exporting already existing orders from your WooCommerce shop and importing them into King-Avis. This allows you to quickly collect your first customer reviews.